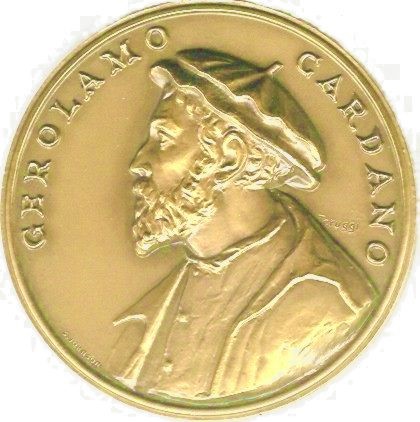 This prize is awarded on an annual basis to an Italian or foreign person (or group of persons) who  through their research work or activities have contributed to the advancement  of Human and Scientific Sciences or Liberal and Applied Arts.
The prize is awarded on a rotating basis of the sciences and arts mentioned above in the name of a personality who in the past has enhanced the culture of the City of Pavia, chosen with reference to the field of activity of the prize-winner: the prize consists of a gold and silver medal portraying Gerolamo Cardano.
The prize is awarded by a dedicated committee within Rotary Club Pavia.
| | | |
| --- | --- | --- |
|  Prize Winners | YEAR | Recalled Personalities  |
| Lucia Annibali | 2023 | Sandra Bruni Mattei |
| Iginio Liberali | 2022 | Vittorio Necchi |
| Caritas Diocesana di Pavia | 2021 | Erminio Filippo Pampuri (san Riccardo Pampuri) |
| Alessio Figalli | 2020 | Eugenio Beltrami |
| Andrea Giardina | 2019 | Ugo Foscolo |
| Ilaria Capua  | 2018 | Giambattista Grassi  |
| Aldo Grasso  | 2017 | Alberto Farassino  |
| Philippe Daverio  | 2016 | Pier Vittorio Aldini  |
| Giacomo Rizzolatti  | 2015 | Camillo Golgi  |
| Andrea Segré | 2014 | Adeodato Ressi  |
| Fiorenza Cedolins  | 2013 | Claudia Muzio  |
| Pupi Avati | 2012 | Davide Turconi  |
| Università di Pavia  | 2011 | Carlo IV di Lussemburgo  |
| Pierluigi Nicotera  | 2010 | Bartolomeo Panizza  |
| Fausto Pocar  | 2009 | Contardo Ferrini  |
| Emilio Gabba  | 2008 | Plinio Fraccaro  |
| Gianfranco Ravasi  | 2007 | Lanfranco da Pavia  |
| Adriano Aguzzi  | 2006 | Camillo Golgi  |
| Angelo Panebianco  | 2005 | Cesare Correnti  |
| Alberto Quadrio Curzio  | 2004 | Cesare Beccaria  |
| Vittorio Mathieu  | 2003 | Carlo Cantoni  |
| Sergio Pininfarina  | 2002 | Vittorio Necchi  |
| Accademia Nazionale Lincei  | 2001 | Gerolamo Cardano  |
| Ciril Rozman  | 2000 | Adolfo Ferrata  |
| Alberto Gigli Berzolari | 1999 | Alessandro Volta  |
| Maurizio Vitale  | 1998 | Lorenzo Valla  |
| Angiola M. Romanini  | 1997 | Giorgio Kienerk  |
| Emilio Gatti  | 1996 | Giuseppe Belli  |
| André Corvisier  | 1995 | Giacinto Romano  |
| Alfredo Diana  | 1994 | Agostino Bassi  |
| Enrico Bombieri  | 1993 | Felice Casorati  |
| Gustav Leonhardt | 1992 | Alessandro Rolla  |
| Dieter Nörr | 1991 | Andrea Alciato  |
| Sergio Steve | 1990 | Benvenuto Griziotti  |
| Giuseppe Montalenti | 1989 | Lazzaro Spallanzani  |